Three more days to go, and we're gathering the last of the raffle prizes…
Transport for London have very kindly donated a poster from the Olympics last year: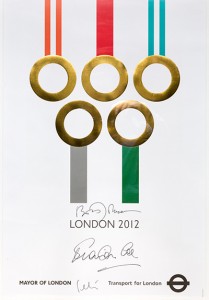 signed by Sebastian Coe, Boris Johnson and Peter Hendy.
We've also had a few more donations from people who wish to remain anonymous, including a framed photograph, a couple of Boynq Cubite PC speaker/USB hub combo units and some Virgin vouchers. And there's more to come… can you afford to miss this?!